by Kevin White
(Brooklyn, New York)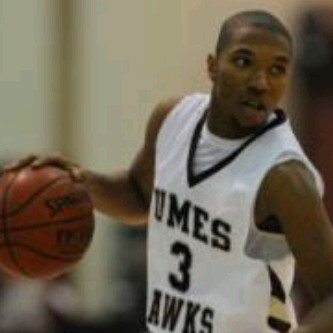 Name: Kevin White
Race: American
Height: 6'0
Position: PG #3
I write to introduce myself as Kevin White where I am a 6'0 point guard looking for an agent to represent me. For starters, I have played two years at a Junior College for my freshman and sophomore year attending the Technical Career Institute where my junior and senior year was at the University of Maryland Eastern Shore, a Division I Program. In both cases I have achieved and excelled in many areas.
I made first team for both of my Junior College years as well as led the nation in assist. While attending the University of Maryland Eastern Shore, I played in the Mid-Eastern Atlantic Conference (MEAC), was awarded the Defensive Player of the Week, a Bobby Cousy nominee, the team's MVP, the all time leader in assist for the conference in 2009-2010 and I broke the schools all time assist record in two years.
I am a solid point guard who has great vision and court awareness running a basketball team. I have a great mid range shot but is a pass first point guard. I love setting my teammates up for success. Listed below outlines my statistics of the best games I had at UMES.
Umes vs Coppin State – 23 points, 7 assist, 9 rebounds
Umes vs American – 19 points , 7 assist, 3 rebounds
Umes vs Norfolk State – 22 points , 8 assist, 3 steals
Umes vs Florida A&M – 22 points, 7 assist, 2 steals
I look forward to further my basketball career utilizing all the skills and techniques I have possessed. I would like to use my previous abilities, talents and experiences to help demonstrate the determination of excelling and accepting new challenges to better assist myself with becoming a future team player. If giving the opportunity while furthering my experience, I would like to pursue my career in basketball for it is my desire.
I understand the role of a basketball player takes a lot of hard work, patience and know how-to which I possess all. I look forward to a positive challenge with seeking an agent.
I kindly thank you for your time and consideration. Please feel free to contact me via email kdubjr3@yahoo.com at your earliest convenience. You can also view my highlight tape at the following link: http://www.youtube.com/watch?v=fbhlBTDFlLk
Thank you,
Kevin White
Join in and write your own page! It's easy to do. How?
Simply click here to return to player profile.