by Reana Hardin
(Vacaville, Ca, America)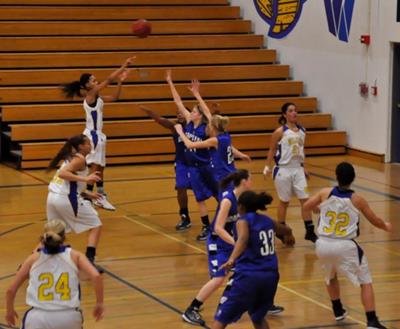 Wood
My Name Is Reana Hardin. I am 5'8″ and weight 125. Postion: Shooting Guard. I've Played varisty level since my freshman year. I am a junior now and attending Will C. Wood. I won all M.E.L, scoring the most points for the season, for my basketball team last year at Wood. I play AAU basketball for Lady Elite Under Solano Select. I have a 3.5 GPA average. I'm very interested in playing college basketball after highschool.
Join in and write your own page! It's easy to do. How?
Simply click here to return to player profile.