by Stephen Harrington
(Indianapolis, IN, United States)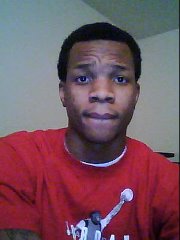 Name: Stephen Harrington
City/state: Indianapolis,Indiana
Height:6'1
Weight:174
Age:21
High School: Indianapolis Metropolitan High School
College: Morehouse College
Position: Point Guard/Shooting guard
Strengths: Very Coach-able,Ball Handling, passing, All around scorer,great defense,Good re-bounder for my size, speed,most people compare my style of play between a mixture of Joe Johnson and Stephen Curry
Weaknesses: Could definitely use a little more muscle
I've been playing the sport of Basketball since I was in the 6th grade. I can't even describe how much love and compassion I have for the sport. I'm 100% dedicated to playing ball whether it's for a school, a overseas team, or even the NBA. I know I have what it takes to be a leader and a mentor for which ever route I go. Im not the braggy type neither, I just get out on the floor and do what I love to do at my greatest ability. I'm 100% sure that which ever team picks me up or spend there time with me, they wont regret it.
Contact Info: (317)200-8432 Email: Stephen.Harrington5@yahoo.com
Join in and write your own page! It's easy to do. How?
Simply click here to return to player profile.