by Danko Krcum
(Mostar, Bosnia and Herzegovina)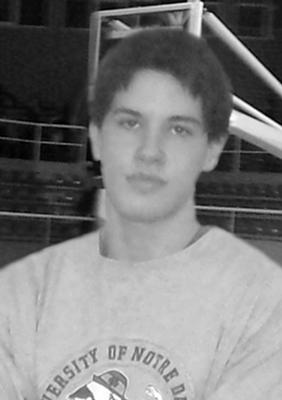 DANKO KRCUM
Full Name: Danko Daniel Krcum (Class of 2013)
Nationality: Croatian
Citizenship(s): Republic of Croatia, Bosnia and Herz.
Hometown:
Mostar, Bosnia and Herzegovina
High School:
"Gimnazija fra Grge Martica" in Mostar
Height:
6'4″/193cm
Position:
Guard, Forward (1,2,3)
Birthdate:
11/13/1994 (16 years old)
Listed coaches: Mario Goluza, Vedran Odak
Major:
————–
Represented by "Pro Futuro Sports".
Promotional video:
http://www.youtube.com/watch?v=2YZwBqByEe8
Dunking video:
http://www.youtube.com/watch?v=0FdXSc_B_aE
EXTRA INFO:
Physical measurements (as of May 2011):
Height w/out shoes: 6'2.5″ / 190cm
Height w/ shoes: 6'4″ / 193cm
Weight : 185lbs / 82kg
Standing reach : 8'5″ / 255cm
Palm length : 8″ / 21cm
Highest touch : 11″5 / 350cm
Maximum vertical leap : 36″/95cm
Contact: dankokrcum@live.ca
Join in and write your own page! It's easy to do. How?
Simply click here to return to player profile.