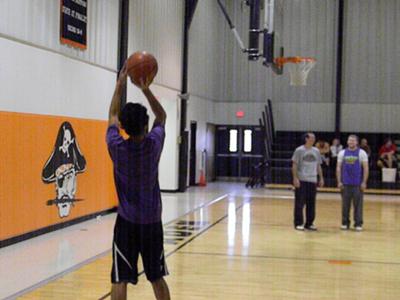 Check out these pictures of me playing ball!
My name is Manny Escobedo. I've played basketball from a very young age and I am wanting to go to the next level. I am roughly 6ft and about 170lbs. I live in Oklahoma. I would like to play in a pro league, I'm wanting to play in Europe but will play where I am wanted or needed. I keep myself in shape nd push myself to be the best I can be. I only see myself doing one thing and that is playing basketball. I never had the highest stats, but I like to play within the game and will do whatever it takes to make sure my team will win. I take good shots but sometimes get carried away. I shoot a pretty good percentage overall and about 80 from the free throw line, I patent my game after kobe bryant.
Join in and write your own page! It's easy to do. How?
Simply click here to return to player profile.