by loay
(texas )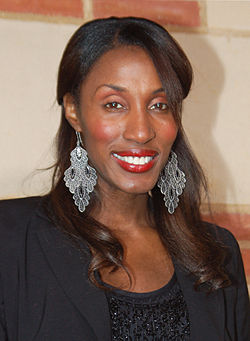 Lisa Deshaun Leslie-Lockwood (born July 7, 1972, in Gardena, California) is a former American professional women's basketball player in the WNBA. She is a three-time WNBA MVP and a four-time Olympic gold medal winner. The number seven pick in the 1997 inaugural WNBA draft, she followed a superb career at the University of Southern California with seven WNBA All-Star appearances and two WNBA championships over the course of eleven seasons with the Los Angeles Sparks, before retiring in 2009.1 Leslie, a 6'5″ center, is the first player to dunk in a WNBA game. She was considered a pioneer and cornerstone of the league during her WNBA career.
Join in and write your own page! It's easy to do. How?
Simply click here to return to Others.