India has many loved sport, Indians are very much passionate when it comes to sports.
Their main sports includes: Cricket, Chess, Badminton and Field Hockey. Though basketball is not their main sport they had never neglected it in fact it is whole heartedly embraced by the Indians.
Basketball in India began in year 1930, it was the year where in the First Indian National Championship for men took place. The basketball Federation of India was the one who facilitates the said sport in the country. It was established in year 1950. After basketball was introduced it became one of the most popular sports in India until now, in fact it is one of the countries who immediately accepted the sports after it is first introduced.
Being one of the first countries to know basketball they should have an advantage in international competitions unfortunately they were not able to brag any FIBA World Championship, Asian Championship and Olympic medals. Though they are not a big thing in terms of international competition, India never fails to produce best players in the world. In fact they had produced a lot of popular and talented basketball players throughout the year which made the country more popular in the field of basketball.
Basketball in India is played by almost everyone with no particular gender may it be male or female. It is played particularly by the young ones who aspire to be like one of their idol in NBA someday.
It is in fact supported by the government, many institutions have created professional basketball teams who are tasked to play for them in competitions to bring pride for their companies
Let me give you some of the teams in certain institutions:
• ONGC in Uttranchal
• Indian Overseas Bank in Tamilnadu
• Indian Bank in Karnatka
• Mahanagar Telephone Nigam Limited in New Delhi
Invitational all-India tournaments are very widespread in India, it is one of their ways to make certain cities united and have fun. Some tournaments are as follows: Master Prithvinath Memorial in New Delhi, Don Bosco Invitational Tournament in Mumbai and a lot more.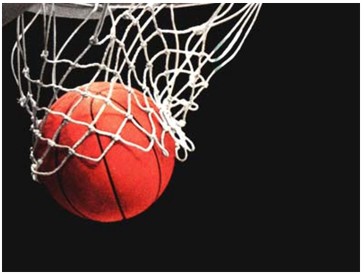 Basketball India is partly unique because it does not follow seasons like other countries it is because their main priority is the youth. For them the youth are the ones that should be trained well as early as in their childhood for them to develop and enhance their skills earlier.
Basketball in India takes place in months of May to July because it is summer time therefore children is having their break from school.

India as of the moment still struggles to show their ability in basketball in the world they are degraded in terms of basketball because of the fact that they are one of the first countries which have been introduce to that sport yet they do not excel in basketball. Being degraded didn't make Indians lose hope, instead they had made it their motivation so that they continue to practice and enhance their skills.
India National Team Achievements
Basketball Federation Of India