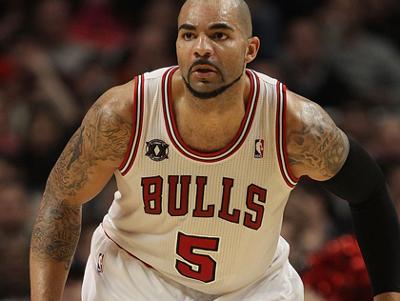 Since Jordan the Bulls haven't made the it past the first round in the playoffs, but now in 2011 the Bulls are playing the Miami Heat to go to the Finals all due to Derrick Rose(2010-2011 MVP), Joakim Noah, Carlos Boozer, and Luol Deng and coach Tom Thibodeau(2010-2011 coach of the year). In his first year as head coach he tied NBA history for going 62-20 and second best defensive team and first best defensive team in keeping teams from scoring over 83 point and holding the for 39% in field goals. The Bulls coming in first not only in the East in 2010-2011 season but first in the whole NBA.
Join in and write your own page! It's easy to do. How?
Simply click here to return to Others.