Michael Jordan is one of the well known basketball players in the history ofNational Basketball Association.
Being one of the most popular persons in the world it is indeed affiliated with richness. Do you agree with that? After introducing to you MichaelJordan's house you will definitely agree.
Michael Jordan's house is located Highland Park Illinois. Let me give a brief history about the place:
Geography and Population
Highland Park is located at the city of the Moraine Township of Lake Country, Illinois, United states. It has an estimated population of 35,600 as of the year 2010. It is one of the towns of North Shore of Chicago.
**located at 42°10′57″N 87°48′25″W (42.182525, -87.807052)Total area: 12.4 square miles, 12.3 square miles of it is land and the remaining 0.1 square miles is water.
Attractions and Landmark
-shopping district
-Ravinia Festival (summer home of the Chicago Symphony Orchestra and a nightly music program covering classical, blues, jazz and rock.)
-Willits House (Frank Lloyd Wright)
-International headquarters of the Solo Cup Company
Some notable persons living in Highland Park:
John S. Van Bergen
Howard Van Doren Shaw
Robert E. Seyfarth
David Adler
Jens Jensen
So enough with the brief description of Highland Park, based on what is stated above it is not an argument that people likes the place. Plenty lived there because there are plenty of attractions that suits the peoples taste, it also provides needs of individuals.
Now let us tackle about Michael Jordan's house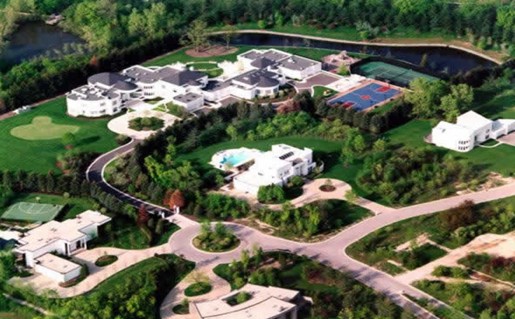 He lived in Architectural Estates in Highland Park Illinois. The place have 29,000 square feet (isn't it that huge??). What amazes people about his house is it has its own basketball court, tennis court, wide pool and a luxury living room. This is what every person dreamt of a house which has almost every amenities needed.
Michael Jordan's house also wanted to make his house as green as possible. He even has over 200 mature pine trees 40's pine trees that were transferred it to the property. He purchased it for $10,000 a piece.
Here are some pictures of Michael Jordan's house:
Fantastic pool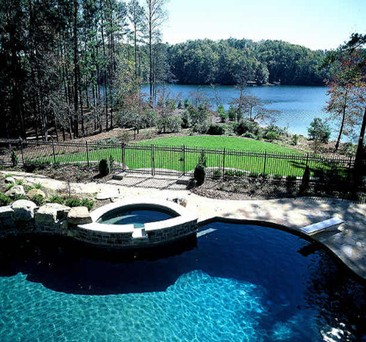 Elegant and luxurious living room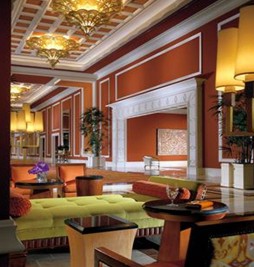 Michael Jordan's Waterbed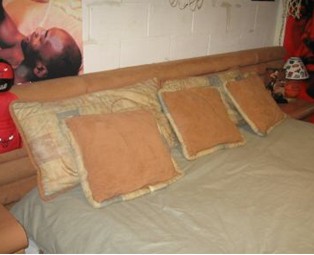 Plenty believed that it was a perfect place for a famous icon like him. Unfortunately he had some issues in his house too. Michael Jordan's house has flaws like every house in the world. Soon after they transfer to their house in Higland Park Illinois they had experienced problems such as water leaks and molds.
He immediately decided to file a case against the Berke Homes, STO Corp. Mohawk Plastering, Waukegan Roofing and Estates Windows. He wanted a payment for the damaged caused in their house. He demanded for over $2.5 million for the damage. The out of court settlement was not approved but because of Michael Jordan's popularity and great skills in basketball for sure he had earned enough to be able to repair his house or even more he could even buy another house:)
Return from Michael Jordan's House to Michael Jordan