by Marcus Anthony James
(Chicago,IL,US)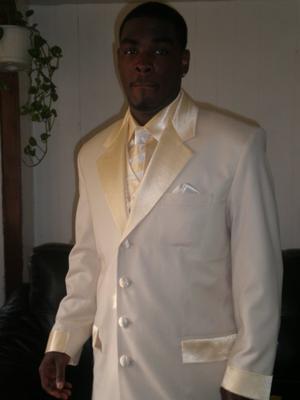 Me


Name:Marcus A. James
Age:18
D.O.B:10-08-1992
Personality:laid back
Hometown:Chicago,Il
Height:6`0
Weight:190
High School:Michele Clark
Position:Combo Guard
Class of:2011
Strengths:Anything you want it to be.

Born Marcus Anthony James. I`m a kid with the talent of a 6`8 Small foward. A point guard that can control the game and, take over if I have to. I have great court vison for any angle of the court. I have a different type of game then other player. I am a pass first point guard. I run the transition game good. my defence is up to part better on the blide side playing the passing lane. I am excellent off the pick and roll. My shooting is something I am working on right now. I have dribbling skills that are at the point that if i dont wont nobody to touch it they wont. With a little help with my overall game i can be unstoppable.

Join in and write your own page! It's easy to do. How?
Simply click here to return to player profile.