By Ronnie Spann
A question was asked to me as I shot around in a Purdue gym a few years ago by a college basketball player friend of mine and he said, "I need to learn how to increase my vertical jump, sir".
After looking him up and down I tossed the ball to him and said, "Let's get started". Within six months, my friend was doing double-handed tomahawk dunks behind his head and was dating the best-looking girl on campus. Is this going to happen to you? Possibly, if you learn how to dunk the ball and get off the bench definitely wont if you stay on the bench tying your shoe repeatedly.
Plyometrics is a good definitive way to exercise those muscles in the body to explode off the floor in a fiery blaze straight to the goal and pity the fool who stands in your way of you and the basket.
That is the mental mindset to have, take no prisoners, attack the basketball and be the star on the team. This type of mental condition should be transferred over to the physical environment as well as you train your body to leap higher, and as you train your muscles to load up, explode and reload that is plyometrics briefly loading and exploding.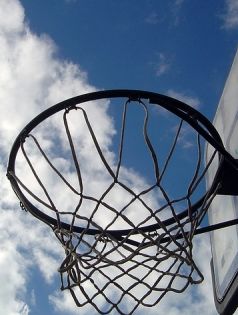 The Beauty of Functionality of Plyometric Exercises
To start with, plyometrics is not a new mode of exercise in fact the method for learning how to increase my vertical that I utilized was this exact one 20 years ago. The location was Memphis State University and I was a freshman on the basketball squad when I met Coach Dana Kirk for the very first time on campus.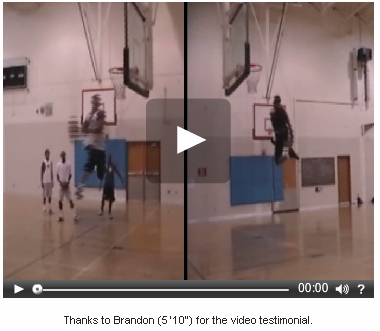 Coach Kirk introduced himself and walked me over to my dormitory where all the athlete-students were housed on campus. Three short hours later, I was jumping on and off a double set of varying height shoebox type boxes doing my very first set of plyometric exercises. That exercise is detailed below.

• Jump onto the first shorter box
• Jump off the first box and immediately onto a slightly higher box
• Jump off that box and jump back onto the shorter box
• Repeat this plyometric movement for 15 repetitions 10 times
I entered into college basketball a scrawny 183-pound freshman who could grab the rim yet in no way dunk the ball. Standing 6'3", I had the height that would enable me to easily dunk if only I had the proper training mentor and exercise plan.
I was lucky, as Coach Kirk had previously been an assistant coach on the 1978 Summer Olympic US Basketball Squad that travelled to Europe to play against the powerful Eastern Bloc nations lead by The U.S.S.R. I was introduced to the plyometric system that would later allow me to raise my own vertical leaping ability a full 6 inches within four months.
I recall slamming for the first time in a game in a blow-out victory against our arch-rival Louisville Cardinals and I amazed even myself with how effortlessly I glided to the rim and felt like I was really flying!
One must understand that I was a travelling squad caliber of player and that any action on the court during a real game was priceless to me. I went on to play in a few more games and was present on the bench when we lost in the Final Four of 1983 to Villanova University and Ed Pickney. I left the four years later with my degree in hand and something else unexpected at best, the newfound ability to dunk the basketball.
Return from How I Increased My Vertical Jumping Ability to Jumping Exercises
Would you like to contribute something?
The thousands of visitors who visit this site would LOVE to see what YOU have to share…
Return from How I Increased My Vertical Jumping Ability to Best Basketball Tips