The future of international players coming into the NBA has never been hotter!
Unless one is 46 or older or an NBA historian, the names Manuel Raga and Dino Meneghin mean positively nothing but are very important in the history of NBA players coming from overseas to play in the USA.
In 1971, Atlanta Hawks GM Marty Blake selected Mexico's Raga in the 10th round and Italy's Meneghin in the 11th round, making them the first two international players chosen in the NBA, ever.
Big Time Cross Country Parallels
Although these two very athletic and skillful basketball players did not see one minute of real NBA action they set the table for the likes of Vlade Divac and other international pioneers coming from the Old Country. The countries that now have at least one player in the National Basketball Association as of 2010 are;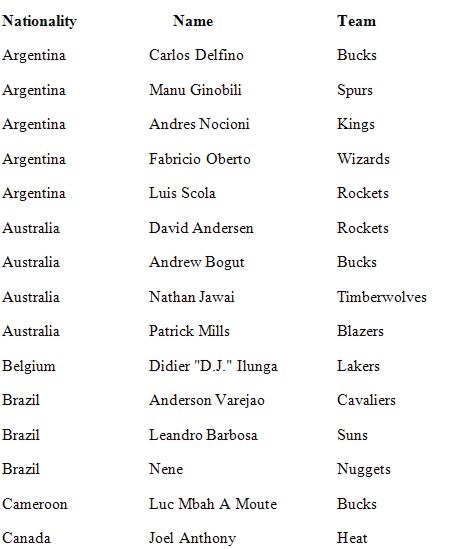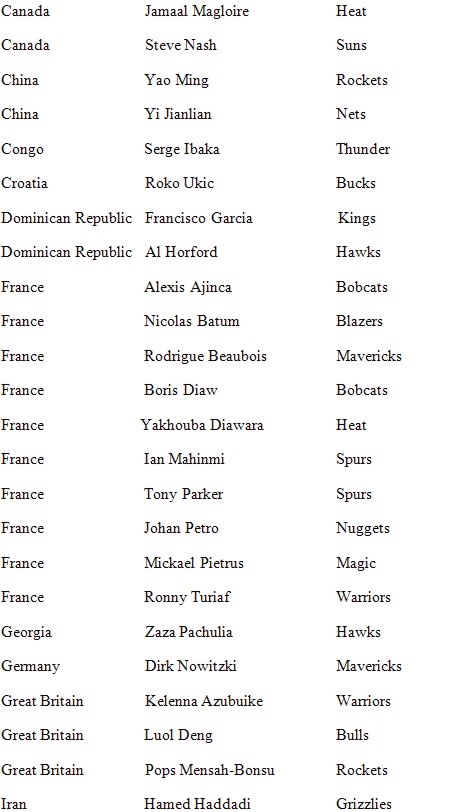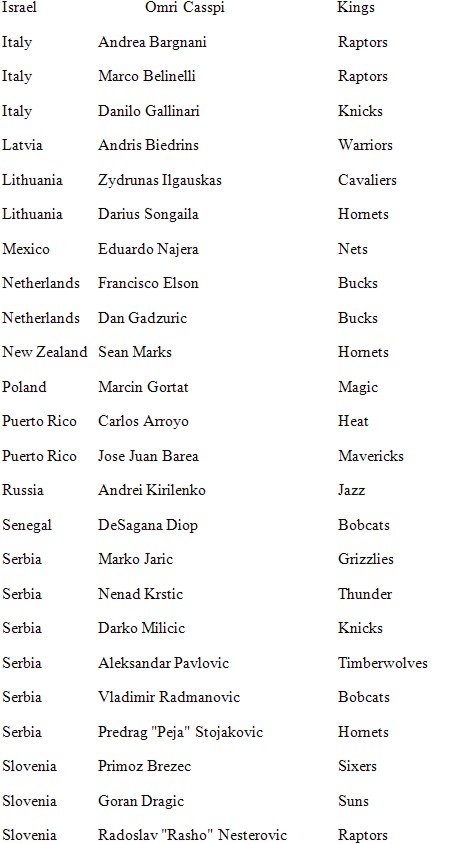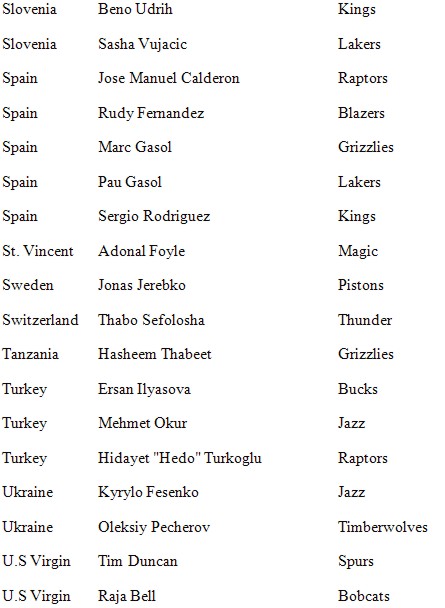 Now as you can see there are plenty of international players in the National Basketball Association so that is not an issue these days of ever-shrinking global situations. The Internet has made the world a much smaller place and the NBA is just following suit with that shrinkage.
If the exodus of international basketball players continues at this frenetic pace the league will be forced to alter the name of the storied professional basketball organization to… International Basketball Association or the IBA for short!
The world has definitely caught up to the United States when it comes to basketball and we welcome you!
Return from Future of International Athletes into NBA to Other Basketball Articles
Return from Future of International Athletes into NBA to Best Basketball Tips