Best of Free Basketball Poems
We thought we would just let the power and the beauty of these poems by Thailor Parker and Patrick Michael Cassidy speak for themselves.
We will catch up to you later after you have had ample time to digest what these words have to say.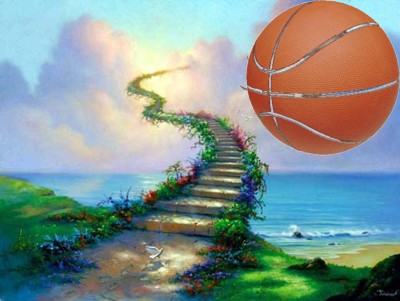 Author: Thailor Parker, USA
"Slam, Dunk, and Hook"
Basketball is a way of life.
Eat, sleep, breath, basketball.
Go out there, play your very hardest.
Play harder next time.
We are untouchable, immortal– high above the clouds.
As long as we give it our all nothing can go wrong.
Moving in ways we didn't know we could, straining to reach the net just out of our grasp.
As we play we are in our own little world, invincible, untouchable.
Nothing can bring us down.
We command the court, everything is as we want it to be.
Yearning to make the basket, just to get ahead.
SWISH! Gotta play. Gotta win.
How was that? We thought so and now on to number two in the collection of great and free basketball poems.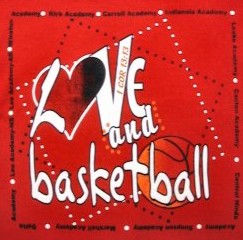 Author: Patrick Michael Cassidy, USA
Share
BASKETBALL
As I dribble down the court
I hear the whistle blow
The ref yells out two shots
And sends me for a free throw
I make my first shot it goes down with a swish
But for my second shot I could only wish
I really want to make it
Go ahead and save the game
But instead I air-balled and felt really lame
Coach called a time out and said I want the ball
Steal it on the throw in and we will win it all
The center throws the ball in and our player jumps in front
He throws his little hands up and the ball goes bump
It's in the air now and it is right where I can see
So I jump as high as I can and it lands right on me
I dribble to the three point line, stopped and popped a shot
But next thing that I knew it bounced right out
The teams scrambled for a rebound we're still trailing them by three
But out of nowhere our team grabs the ball and throws it back out to me
I try to take the three again and this time it's a swish
I never could have done it without our team's dish
My coach said I saved the game with my Hail Mary shot
He jumped up and down and celebrated quite a lot
We're going to the championship
Hooray Yee hah Yippee
We never could have done it without Patrick Cassidy
Summarizing Your Experience
How did those poems make you feel overall? That is exactly the same way that we felt the first time these poems were read as well. You see the game of basketball is really a game in to which personal identities have been shaped and formed but in the end it is the reality that nothing has really changed that is so inviting and refreshing.
Basketball is an inspirational game to play and the sport itself continues to not only fascinate by the billions but also create lastly memories to all that bounce the rock.
Hard-nosed Die-hard Basketball Playing Hordes
In the end and in summation the goal of playing basketball and reading great free basketball poems is to have fun and win. The art of winning in the course of a basketball game is something that needs to be earned.
Nobody likes to lose especially the hard-nosed die-hard basketball playing hordes that crowd the court and hog the hole worldwide.
What Other Visitors Have Said
Click below to see contributions from other visitors to this page…
ballin 

when im on the court the fans keepn callin
its time to play no room for stallin
full speed to the hoop i go
blowin by my defender because he's to slow
…
basketball 

Basketball is round.
It spin like the Earth.
It spins around and around.
Kids play with the basketball
It's a harm ball.
It bounce …
Clear Shot  Not rated yet
The basketball is orange,
The goal is black,
The ground is gray,
And the shot was clear.
Take The Opportunity  Not rated yet
It's a dream and like dreams it doesn't just come true
it takes practice to make it come true
not just thought and deciding how it turns out
actual …
basketball  Not rated yet
basketball is a great game
Return from Free Basketball Poems to Other Basketball Articles