There are so many college basketball scandals. The problems at Baylor University were most dramatic college basketball has seen.
While many fans and experts feel the Baylor situation was the tip of the iceberg, past scandals have ended coaching careers, tainted player's reputations, and even involved students and mobsters.
Past scandals have included point-shaving at numerous schools, academic fraud, and frequent struggles between the NCAA compliance office and specific institutions and coaches. Patrick Denneny and Carlton Dotson were teammates at Baylor University. Somewhere during the summer, a strong friendship went seriously wrong.
Denneny had relayed to his stepfather that he was scared for his life. A few weeks later, Denneny was dead, Dotson would be arrested and indicted with his murder, and former Baylor head coach Dave Bliss would eventually be charged with covering up a multitude of violations at the school. Baylor was far from the first school to be involved with a scandal that made national headlines.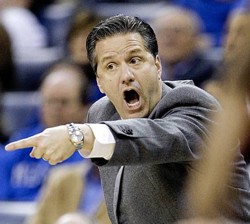 The first college basketball scandal that became part of the national scene was the Kentucky and CCNY point-shaving scandal in 1951. Kentucky and CCNY were the main colleges involved in a seven-team gambling scheme that involved 32 players and seven institutions that reportedly fixed 86 games.
In 1961, St. Joseph (PA) was forced to give back their third-place finish in the NCAA tournament because of a student athlete involvement with a gambler. The following year saw 37 players from 22 schools implicated in another gambling scandal that ended with the arrest and conviction of three gamblers charged with fixing college basketball.

During the 1978-79 season, Boston College players were the next school to succumb to point shaving. Infamous mobster Henry Hill, who the movie The 1980s' most famous scandal occurred at Tulane and involved forward and future NBA player John "Hot Rod" Williams. The indictment, reported that Williams accepted about $8,550 for fixing points in three games.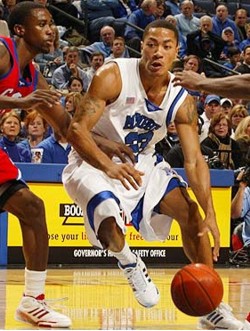 Williams would eventually found guilty on two counts of sports bribery and three counts of conspiracy, but was found not guilty when his case ended in a mistrial. Student bookies working with the players at Arizona State and Northwestern University were involved in a point-shaving scandal.
At NU, players Dion Lee and Dewey Williams worked with former Wildcat Brian Ballerini, who was accused of accepting bets from other Northwestern players. Lee pleaded guilty to sports bribery and was sentenced to one month in prison and two counts of sports bribery. At ASU, Steven Smith and Issac Burton pled guilty to conspiracy to commit sports bribery.
Burton had been approached by Smith to help him fix games after Smith ran up a $10,000 dept with student-bookie Benny Silman. Burton was asked to miss a few free throws in exchange for $4,300. Smith served a year in prison. Burton served two months in jail, six months in home-detention, three years probation, $8,000 in fines, and 200 hours of community service.
Minnesota University was charged with academic cheating after reaching the final four in 1997. Former Long Beach State, UNLV, and Fresno State coach Jerry Tarkanian was well known for his fights with the NCAA and attempting to skirt the rules. Every team he left ended up on probation.

It seems that several national programs have had scandal follow them. Major coaches have faced charges from the NCAA for recruiting violations and tampering. As long as the world of college basketball continues to get more and more competitive for top recruits, the NCAA continues to have an abundance of compliance rules and millions of dollars are involved, we should never be surprised when we hear of scandal.
Return from College Basketball Scandals to College Basketball
Return from College Basketball Scandals to Best Basketball Tips