When one thinks of Arizona Basketball, the first person that comes to mind is former Arizona Basketball Coach Lute Olsen.
He is a legend of the coaching circles and is arguably the best college coach of all-time. Lute Olsen began his career as a coach in 1983-84 taking over an Arizona team that had struggled to set its feet into the college basketball landscape.
However, that all changed once Lute because the Arizona Basketball Coach. In his first year, the team struggled mightily as it had in the decades prior. However, the following season, the Arizona Wildcats would go to the NCAA tournament and they have not missed it since.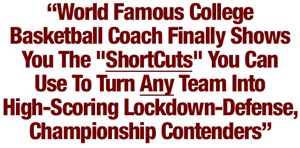 That is an active streak of 23 years that continues to this day. Lute is at the top of many lists including most wins of all-time, most NCAA tournament appearances, most NCAA tournament wins, and most NCAA tournament games coached.

He also averaged an astounding 25 wins per season during his 24 seasons as Arizona Basketball Coach. He also led Arizona to a conference title 11 times during his 24 seasons. Almost a 50% clip level, which most coaches will never be able to obtain.
Olsen is also well renowned for his ability to develop players and prepare them for the NBA during the 90's and 2000's, Arizona sent many players to the NBA. A lot of these players were thought to not have the talent to make it to next level, however playing for Lute Olsen allowed them to show their skill set and how it would progress to the NBA game.
He is most famous for sending mostly shooting guards and swing forwards to the NBA. This dubbed many people to call Arizona basketball "shooting guard U".
Lute Olsen retired in 2008 due to nagging health concerns after a coaching career that last 52 years including high school and other colleges which he was the head coach. He was inducted into the Basketball Hall of Fame while still coaching in 2002, one of the few men to ever receive such an honor while still active
Even though Lute Olsen left as Arizona Basketball coach, a lot of his fundamentals and styles remain ingrained in the basketball program. Russ Pennell is the current Arizona coach and is off to outstanding start in his first full year as head coach.
Russ was an assistant coach under Olsen for a year before taking over after Lute Olsen's sudden retirement. Russ has big shoes to fill, however, he will be successful as the Arizona coach if he applies what he learned under Lute Olsen.
Return from Arizona Basketball Coach to Basketball Coaches